The only thing that should really scare you this Halloween is the opportunity you might miss 😉
In this year's "spooky" presentation, we've gathered all Halloween deals offered by OceanWP partners. Upgrade hosting or get the tools you need to enhance your WordPress website to the max. Some promotions will really give you the chills – that's how good they are!
We'll start with – of course – yours truly, the Ocean Core Extensions Bundle (wink wink).
1 Ocean Core Extensions Bundle – No Tricks. Only Treats! Halloween Sale Bash
Get the Ocean Core Extensions Bundle during the No Tricks. Only Treats! Halloween Sale Bash and save 50% on ALL plans! Yep, you read that right! It's 50% on ALL plans.
The OceanWP Halloween promo is open to all users, both old and new, and covers all plans, both annual and lifetime.
Scared of WordPress or websites? Don't be!
Let's get you started with some treats, and the OceanWP expert support team will have your back through all the "frightful" phases. The upgrade gives you access to 200+ premium full website templates (royalty-free images included), Elementor Sections Library (check out our last Ocean High Tide update release), Webinars & Workshops (we had a Hollywood celebrity in our September 2022 Web Design Fest) and, like you're already used to with OceanWP, an endless list of more.
Sale Start Date: October 16th 2022.
Sale End Date: October 31st 2022 (midnight between October 31st and November 1st, GMT).
All discounts calculated automatically at the checkout page. For all other purchase stops, use the promo code: Halloween2022
In case you'd like to renew or upgrade your current license using this promotion, you can do that too! If you have any questions about specific details of your renewal / upgrade, make sure to send us a ticket.
2 JetFormBuilder by Crocoblock – Halloween 30% OFF Special
This Halloween, you can grab a 30% off deal on JetFormBuilder Pro Add-ons, including payment gateways, marketing and automation integrations, CRM and Sales integrations.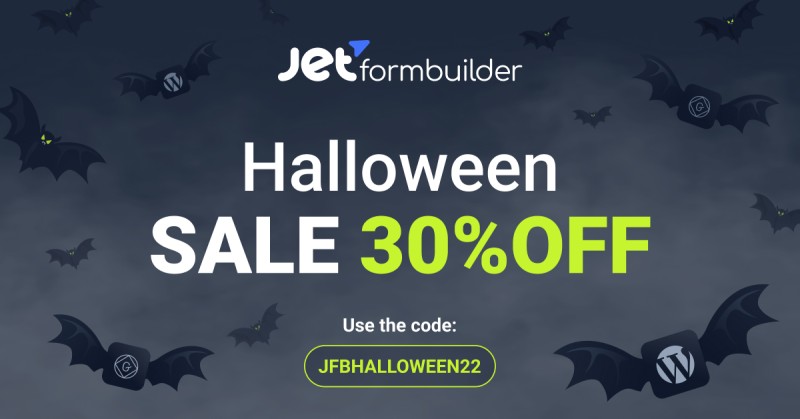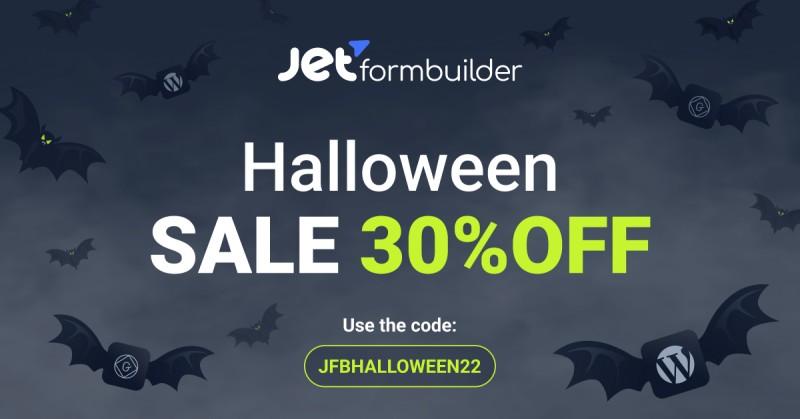 Sale Start Date: October 31st 2022.
Sale End Date: November 4th 2022.
Promo Code: JFBHALLOWEEN22 (promo code must be applied manually on the JetForm Builder checkout page).
3 Weglot – Halloween 20% off for 12 months!
Weglot is a WordPress translation plugin that allows you to create a multilingual website in minutes, thanks to its automated translation feature. Every one of your team members can use this plugin without any previous knowledge, that's how simplified the entire process is. Did we also mention it's used by major brands like IBM, Tupperware and HBO?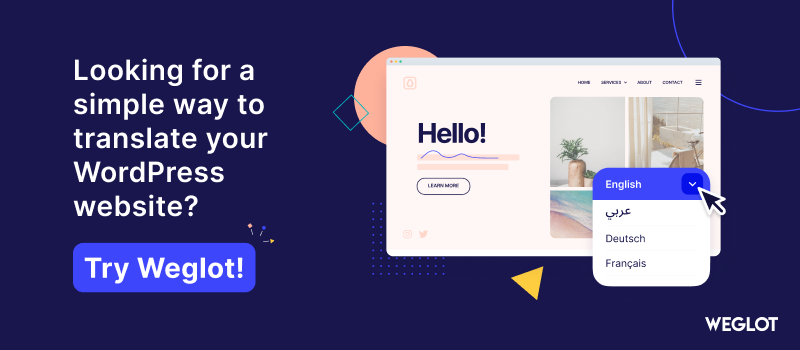 Sale Start Date: October 20th 2022.
Sale End Date: October 31st 2022.
Promo Code: OCEANGLOT 
4 Freepik – Halloween 30% off on the annual plan!
Freepik is the leader in visual resources and creative solutions, and this Halloween get your goosebumps ready for their promo.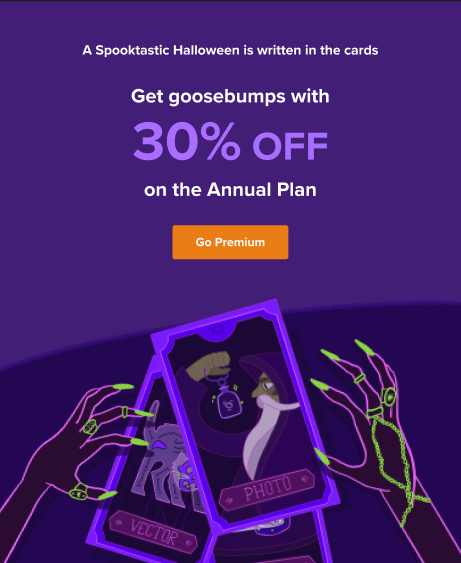 Sale Start Date: October 26th 2022.
Sale End Date: November 1st 2022.
Promo Code: Applied at the Freepik checkout page.
On a side note, and in case you didn't know, Freepik and OceanWP have also partnered up to bring you the ultimate template experience.
Additional WordPress Plugins / Services to Use with OceanWP
The following partners currently do not offer any Halloween deals, but that doesn't make their offers any less interesting. On the contrary.
We bring you the latest news and features from the OceanWP WordPress partners' world.
1 Visual Composer
A key driver of growth for ambitious web agencies in 2023 won't be selling brand new services, adopting new technology, or securing new lines of financing.
The true differentiator will be improving the customer experience.
But, how do you do that?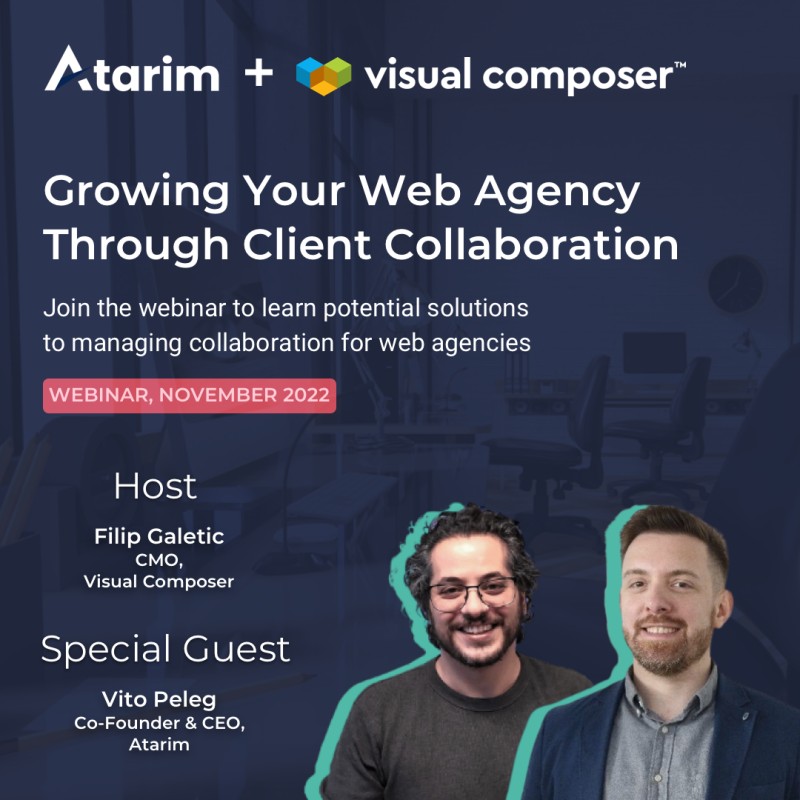 By investing in optimizing your collaboration with clients and removing bottlenecks in the 3 most important phases of each website project:
Content delivery,
Design approval,
Providing support.
Join Visual Composer at their first-ever co-hosted webinar in November this year, with their special guest, Vito Peleg of Atarim, the tool that lets you collaborate on any website within seconds.
2 Kinsta
When it comes to holiday deals or coupons, Kinsta takes a different approach. Instead of providing short term deals, they prefer adding long-term value for their customers.
Some features they rolled in past years for no extra cost are Cloudflare enterprise level integration ($200/mo value), Kinsta Application Performance Monitoring tool for identifying and fixing code level issues, fastest  latest generation C2-type servers powered by Google Cloud and it's premium-tier global network. The available global data centers you can choose from is 35 and counting.
This year they rolled out a neat new feature for all users (free of charge); the site preview tool. The edge caching solution will be released to all customers soon further speeding up client websites!
Kinsta offers a 30-day money-back guarantee and an all-time two months' hosting discount on annual WordPress hosting plans.
Besides the new feature, new services come too! Kinsta's rolling out application hosting and database hosting soon!
Take advantage of Kinsta's free migration service and get started today!
3 WPML
WPML has recently introduced a free, standalone version of their WooCommerce Multilingual & Multicurrency module.
This plugin allows you to easily add complete multicurrency features to your WooCommerce site. You can set up and display products in multiple currencies, add currency switchers to your sites, set up exchange rates, and more. And if you want to have your whole store in multiple languages, you can just add WPML to it.
This would unlock additional features such as translating all products, translating categories and attributes, automatic translation, and more.
4 iThemes
The one stop shop for WordPress security. As the threat of online/web hacking grows and becomes more common, iThemes Security locks down and protects your site from hackers and keeps you safe from online threats.
With features like "Brute force detection" to protect against password guessing, malware scanning and "away mode" to set times periods of access restriction and prevent admin access and many more, your site couldn't be in better hands.
5 BackupBuddy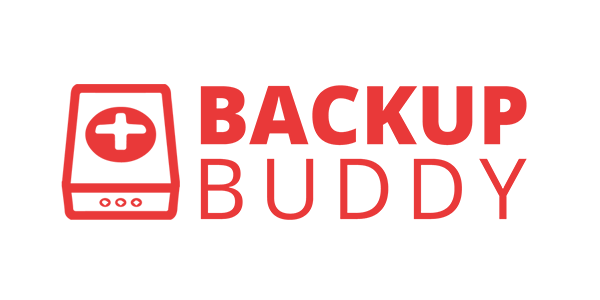 WordPress doesn't include built-in backups. BackupBuddy was built in 2010 to meet the need for a solid WordPress backup solution.
Other WordPress security issues include hacks, malware, user error, deleted files and running bad commands. All of these things can completely wipe out your WordPress site forever. Having a current backup of your WordPress website is critical for protecting your website. BackupBuddy is here to help.
6 HubSpot

HubSpot is a leading CRM platform that brings a ton of value with its all-in-one WordPress plugin. Over 200k+ users trust HubSpot's WordPress plugin for adding live chat, forms, CRM, email marketing, and reporting to their WordPress sites.
7 Toolset
Toolset makes it easier and quicker for you to build a professional website without complex coding. Whether you are a WordPress beginner or expert you can quickly add advanced features including custom post types, custom search, Maps and front-end forms.
Halloween 2022 Deals Summary
The WordPress community knows it all too well – Halloween may be introduction to the upcoming Black Friday / Cyber Monday deals, but that doesn't necessarily need to be the case. Like we did last year, we'll make sure to update you with BFCM deals as well.
In the meantime, you know we offer 50% off on all plans (which is almost never the case), so what is there to say except to grab the deal and face WordPress without fear and with our help 🙂
In case of any changes and updates from our partners, we'll update the content accordingly.
The OceanWP Team wishes you lots of treats for this Halloween.