Here at Mozilla, we are the first to admit the internet isn't perfect, but we are also quick to point out that the internet is pretty darn magical. The internet opens up doors and opportunities, allows for people to connect with others, and lets everyone find where they belong — their corners of the internet. We all have an internet story worth sharing. In My Corner Of The Internet, we talk with people about the online spaces they can't get enough of, what we should save in Pocket to read later, and what sites and forums shaped them.
This month we chat with human rights activist and journalist Düzen Tekkal. She is one of the guest authors of the book "People of Deutschland", a collection of 45 stories about everyday racism and how to change Germany for the better. The book was published with support from Pocket.
What is your favorite corner of the internet?
My most favorite corners of the internet are the Instagram profiles of friends and family. Because of my tight schedule, I don't get to see them or spend time with them as much as I would love to. So this is a good way to keep in touch with them and their daily lives.
Other favorite corners of the internet are those that offer lightheartedness and joy, because as a human rights activist, I am confronted with painful stories on a daily basis.
What is an internet deep dive that you can't wait to jump back into?
That would be the interactive film/webpage "Big Village" by Iranian-Dutch filmmaker Beri Shalmashi. It tells the story of the Kurdish village of Gewredê in Iraq, where she was born and where she spent the first two years of her life. It deals with the Kurdish resistance against the Khomeini dictatorship in Iran and the repression to which Iran's Kurds were subjected after the Ayatollah's coup in 1979.
What is the one tab you always regret closing?
All the news regarding my sister Tuğba's project at HÁWAR.help "SCORING GIRLS*", with which she offers free of charge football trainings for disadvantaged girls who oftentimes have a history of flight and migration. (But I always come back to those tabs whenever I find the time, because her project and the girls spark a lot of joy!)
What can you not stop talking about on the internet right now?
I'm very involved in political and human rights work around the ongoing feminist revolution in Iran right now. There's so much to report on on a daily basis, so this is why I can't stop talking about it.

What was the first online community you engaged with?
This question brings me way back. It was StudiVZ, a German social media platform for students that was very popular in the 2000s and into the early 2010s. Much akin to Facebook in its very early days.
What articles and videos are in your Pocket waiting to be read/watched right now?
All the articles on Iran by Solmaz Khorsand for republik.ch.
If you could create your own corner of the internet, what would it look like?
It would be a space in which viewers can find beauty (fashion, interior design, etc.). It would be political and relevant with regards to what brings us forward as a society as a whole. But also a corner that has space for funny content! A corner that reflects my own life in a way, filled with contradictions but that hopefully makes sense nonetheless.

As someone who uses the internet to share important stories and raise awareness about human rights issues, do you have any guilty pleasures when it comes to online content?
The Instagram accounts by Celeste Barber and German comedian Helge Mark Lodder are super hilarious! And then there is my own sister Tülin Tekkal, who is a comedian as well. Also, with her group of friends, she does impressions of the @elevatorboys with their account @fahrstuhlgirls. I always crack up with laughter when they upload a new video!
---
Düzen Tekkal is a political scientist, social entrepreneur, war correspondent, filmmaker, journalist and author. For her documentary "Háwar – My Journey into Genocide," she traveled to Iraq several times and documented the genocide of the Yazidis there. With her sisters, she founded the human rights organization HÁWAR.help and the nonpartisan educational initiative GermanDream.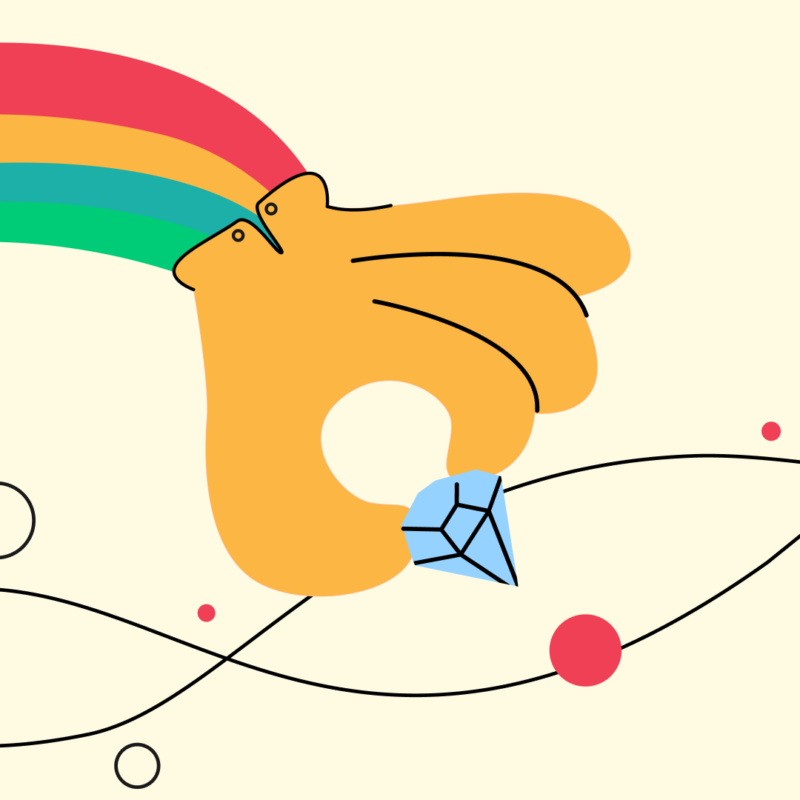 Save and discover the best articles, stories and videos on the web
Get Pocket
The post A human rights activist on finding joy on the internet appeared first on The Mozilla Blog.
Original article written by Kristina Bravo >