Holidays are coming! But, before that, Black Friday and Cyber Monday deals are in order because the only thing better than Black Friday is Black Friday every day 😉
In this year's BFCM presentation, we've gathered all season deals offered by OceanWP partners. Upgrade hosting or get the tools you need to enhance your WordPress website to the max.
As always, we'll start with yours truly, the Ocean Core Extensions Bundle.
1 Ocean Core Extensions Bundle – Get Excited & Upgrade
Get the Ocean Core Extensions Bundle during the Black Friday / Cyber Monday Sale Bash and save 50% on ALL plans!
The OceanWP BFCM promo is open to all users, old and new, and covers all plans, both annual and lifetime.
Get yourself an early treat and polish up your website using the existing new features that we released with the OceanWP Catamaran Update.
The OceanWP expert support team will have your back all the way. The upgrade gives you access to 200+ premium full website templates (royalty-free images included), Elementor Sections Library with over 100 items, Webinars & Workshops (we had a Hollywood celebrity in our September 2022 Web Design Fest).
And let's stack up the presents! We'll throw in a free OceanWP + WooCommerce course on Udemy for free + a 30% OFF deal for Freepik's annual subscription to maximize your experience – woot!
Sale Start Date: November 22nd 2022.
Sale End Date: December 4th 2022 (midnight between Dec 4th and 5th 2022).
All discounts calculated automatically at the checkout page. For all other purchase stops, use the promo code: BFCM2022
In case you'd like to renew or upgrade your current license using this promotion, you can do that too! If you have any questions about specific details of your renewal / upgrade, make sure to send us a ticket.
2 Crocoblock – Get up to 40% Discount
The Crocoblock team never disappoints!
This BFCM, you can purchase individual Crocoblock plugins at a 40% discount. Yearly All-inclusive subscription plans come with 20 JetPlugins, 14 dynamic templates, 47 design templates, and 50 interactive popups and are on sale with 35% discounts.
Finally, there's a 30% discount on a Lifetime all-inclusive subscription plans during the Black Friday period.
Sale Start Date: November 22nd 2022.
Sale End Date: November 30th 2022.
Promo Code: BFCROCO22 (promo code must be applied manually on the Crocoblock checkout page).
3 Visual Composer – November Sale: 30% OFF & Awesome Changes
Visual Composer has some made moves that you really, really don't want to miss.
Raitis Sevelis, Visual Composer Product Manager, said:
"We are happy to announce that Visual Composer plans have changed to support your professional growth in this crazy time of inflation and rising living costs. To be specific, we've removed the Growth plan and reduced the price on our Agency plan – which now comes with 1000 website licenses for just $349 (previously valued at $849).
Get a at accomplishing your goals for 2023 and secure the website-building toolkit you and your clients will love. So if you're interested in learning more about our pricing plan changes head over to our website and see what plan fits best with your needs!"
But that's not the only good news, since Visual Composer plans a great BFCM sale for a limited time period:
Sale Start Date: November 23rd 2022.
Sale End Date: November 30th 2022.
All November Sale discounts applied at the Visual Composer checkout automatically.
4 Cloudways – Unleash the Cloud. Not Budgets
Looking for reliable hosting? Look no further because Cloudawys is here with a tempting BFCM offer: Get 40% OFF during 4 months plus up to 30 (yes, thirty) free website migrations!
And what do you get besides the cool discount? Well, free SSL, fully integrated CDN, built-in caching, 24/7 support and more, more, more (like with the song).
Sale Start Date: Already active.
Sale End Date: November 30th 2022.
The BFCM promo at Cloudways has the promo code already applied on their signup page.
5 CartFlows – Up to 55% OFF and a MacBook Air Giveaway
CartFlows is a sales funnel builder that turns your online store into a profit-making sales machine.
The user-friendly sales funnel builder is designed to help generate leads and turn visitors into customers. Increase sales and the average cart value by including upsells, order bumps, cross-sells and a whole lot more. You also get to use A/B split testing built in, to identify which of your offers and products lead to higher conversions.
Sale Start Date: Already active.
Sale End Date: December 2nd 2022.
The CartFlows BFCM discount is already applied on the pricing page.
6 Presto Player – Up to 50% OFF
Presto Player is a feature-rich video player built for WordPress websites that offers all the industry-standard features. Engage your website visitors with video, add a call to action, include an overlay image, track performance and more with Presto Player. 
You can play videos that are either hosted on your site or from popular video hosting platforms, including YouTube and BunnyNet.
Sale Start Date: Already active.
Sale End Date: December 2nd 2022.
Presto Player BFCM discount automatically applied at the checkout page.
Additional WordPress Plugins / Services to Use with OceanWP
The following partners currently do not offer any BFCM deals, but that doesn't make their offers any less interesting. On the contrary.
We bring you the latest news and features from the OceanWP WordPress partners' world.
1 Weglot – A different take on BFCM
Weglot is a WordPress translation plugin that allows you to create a multilingual website in minutes, thanks to its automated translation feature. Every one of your team members can use this plugin without any previous knowledge, that's how simplified the entire process is. Did we also mention it's used by major brands like IBM, Tupperware and HBO?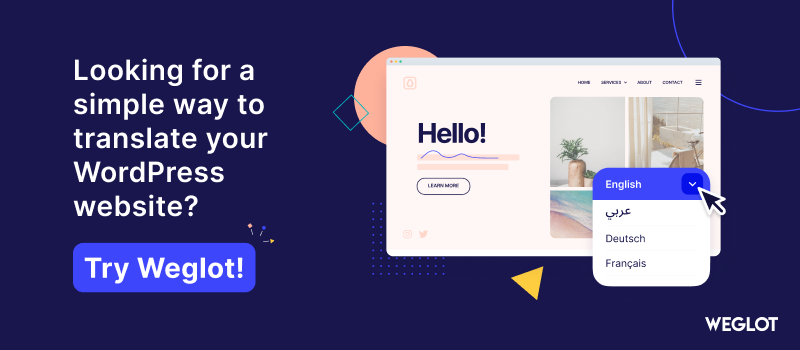 This BFCM, Weglot will be taking a different approach. Instead of running deals, they will donate 50% of their revenue during Black Friday / Cyber Monday to various charity organizations. Follow up on this BFCM charity action on Weglot's website, as you'll be able to translate your website and make someone happy.
2 Kinsta
When it comes to holiday deals or coupons, Kinsta takes a different approach. Instead of providing short term deals, they prefer adding long-term value for their customers.
Some features they rolled in past years for no extra cost are Cloudflare enterprise level integration ($200/mo value), Kinsta Application Performance Monitoring tool for identifying and fixing code level issues, fastest  latest generation C2-type servers powered by Google Cloud and it's premium-tier global network. The available global data centers you can choose from is 35 and counting.
This year they rolled out a neat new feature for all users (free of charge); the site preview tool. The edge caching solution will be released to all customers soon further speeding up client websites!
Kinsta offers a 30-day money-back guarantee and an all-time two months' hosting discount on annual WordPress hosting plans.
Besides the new feature, new services come too! Kinsta's rolling out application hosting and database hosting soon!
Take advantage of Kinsta's free migration service and get started today!
3 WPML
WPML has recently introduced a free, standalone version of their WooCommerce Multilingual & Multicurrency module.
This plugin allows you to easily add complete multicurrency features to your WooCommerce site. You can set up and display products in multiple currencies, add currency switchers to your sites, set up exchange rates, and more. And if you want to have your whole store in multiple languages, you can just add WPML to it.
This would unlock additional features such as translating all products, translating categories and attributes, automatic translation, and more.
4 iThemes
The one stop shop for WordPress security. As the threat of online/web hacking grows and becomes more common, iThemes Security locks down and protects your site from hackers and keeps you safe from online threats.
With features like "Brute force detection" to protect against password guessing, malware scanning and "away mode" to set times periods of access restriction and prevent admin access and many more, your site couldn't be in better hands.
5 BackupBuddy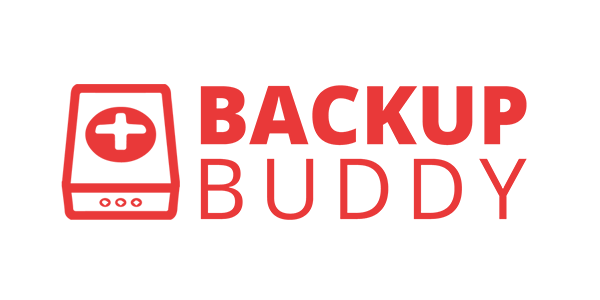 WordPress doesn't include built-in backups. BackupBuddy was built in 2010 to meet the need for a solid WordPress backup solution.
Other WordPress security issues include hacks, malware, user error, deleted files and running bad commands. All of these things can completely wipe out your WordPress site forever. Having a current backup of your WordPress website is critical for protecting your website. BackupBuddy is here to help.
6 HubSpot

HubSpot is a leading CRM platform that brings a ton of value with its all-in-one WordPress plugin. Over 200k+ users trust HubSpot's WordPress plugin for adding live chat, forms, CRM, email marketing, and reporting to their WordPress sites.
7 Toolset
Toolset makes it easier and quicker for you to build a professional website without complex coding. Whether you are a WordPress beginner or expert you can quickly add advanced features including custom post types, custom search, Maps and front-end forms.
BFCM 2022 Deals Summary
The WordPress community knows the secret – the Black Friday / Cyber Monday deals are usually better than the upcoming Christmas or New Year deals, but that depends from company to company.
In the meantime, you know we offer 50% off on all plans so treat yourself knowing that besides awesome features you'll always have a team you can count on.
In case of any changes and updates from our partners, we'll update the content accordingly.
The OceanWP Team wishes you lots of amazing deals and a great beginning of the Festive season.